Specialty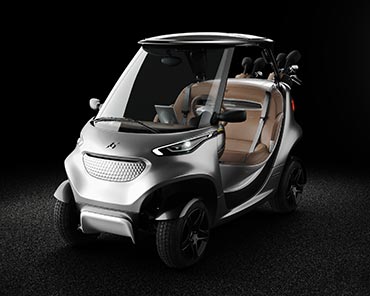 Mercedes-Benz Style
The Garia Golf Car inspired by Mercedes-Benz Style represents a paradigm shift in the golf cart industry. This received worldwide attention after unveiling its first two prototypes at The Open 2016. At the Geneva Motor Show 2018, the final model was unvieled and is available as a limited edition release.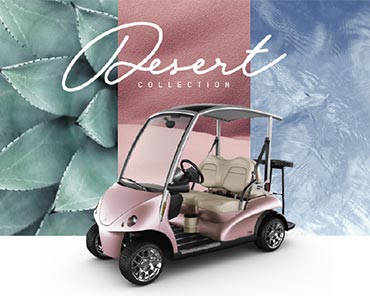 Desert Collection
PART OF A LIMITED EDITION COLOR PACKAGE
The limited-edition collection is available in the below combination:
Any Garia Model
Desert Collection Color
Oak Seats
12" Chrome Rims
Mansory
Garia and Mansory have collaborated to build the Garia Mansory Edition. As an ultimate luxury supercar customization, with the Mansory Edition you can travel in style.