Cart Mart - Orange County
Cart Mart - Orange County
Store hours
Sales Department
| | |
| --- | --- |
| Monday - Friday: |  9:00 AM - 6:00 PM |
| Saturday: | 10:00 AM - 2:00 PM |
| Sunday: | Closed |
---
Parts & Service Dept.
| | |
| --- | --- |
| Monday - Friday: |  10:00 AM - 4:00 PM |
| Saturday: | Closed |
| Sunday: | Closed |
---
Authorized Brands:
Club Car, Onward, Carryall, XRT, Urban, CRU, Garia, GEM, Taylor-Dunn, Vantage, ICON, Evolution, Polaris
About Cart Mart - Orange County
Cart Mart is an award-winning and leading dealer of the world's finest golf carts. Consumer, commercial, and Low-Speed Vehicles. We proudly represent Club Car, Carryall, Onward, Yamaha, Garia, Polaris GEM, ProXD & Taylor-Dunn, and ICON brands. Since 1959, Cart Mart has become one of the largest and oldest dealerships in the world.
Golf Carts For Sale & Convenient Golf Cart Maintenance Service Areas
Call our store location for our in stock golf carts for sale. For golf cart maintenance, Cart Mart can come to your location! We specialize in the sales and service to new and used vehicles, onsite service, preventative maintenance, replacement parts, and special event rentals.
Our success is attributed to doing business fairly and professionally, the high-quality brands we represent, and our great people. We sell and service the best, by the best... And that's why when doing business with Cart Mart, you don't need to go anywhere else.
Cart Mart Plus Service & Warranty is our extended warranty program that goes above and beyond the manufactures basic coverage. Offering even more protection, parts and additional services not provided by any other dealer or manufactures. Giving you even more value and peace of mind. Ask your sale's associate about Cart Mart Plus.
Golf Carts For Sale Orange County
Best Golf Carts For Sale Orange County Has To offer
Looking for the best golf carts for sale in Orange County for niegbor hood riding, fun and play? Look no further than the Cart Mart Orange County showroom. We carry Club Car golf carts, ICON electric vehicles, Polaris Pro XD cars, GEM car LSVs, and Club Car Onward golf cars, including the new Club Car CRU. We also have a wide selection of used golf cars coming in and out all the time (please call for in stock inventory ). No matter what your budget is, we can help you find the perfect car for your needs.
---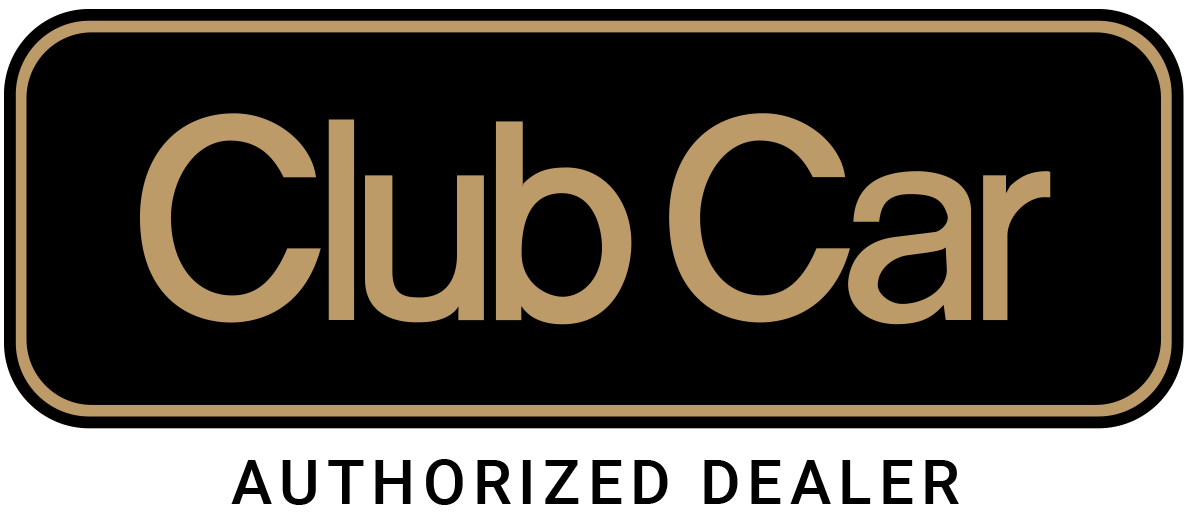 Club Car
If you are looking for the Club Car that is perfect for your needs, you have come to the right place. From Flooded Lead Acid To Lithium, we have your Club Car Golf Cart at Cart Mart Orange County.
See all Club Car
CRU
---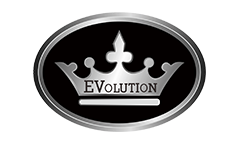 Evolution
Strength and comfort from off-roading to street legal. Our personal carts do it all! and up to 17 hours of range on a single charge.
See all Evolution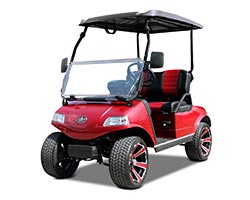 Evolution
Classic 2 Plus
~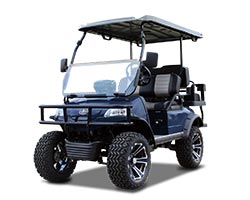 Evolution
Forester 4 Plus
~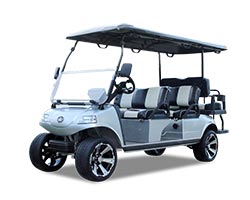 Evolution
Carrier 6 Plus
~
---
GEM
GEM Vehicles are street legal Suited For Multiple Industries & Are Customizable For Your Application. GEM Provides Sustainability, Comfort, & Safety For Urban Mobility, and utility vehicle use. College and Universities. City Centers. Government and more! Cart Mart Orange County has all Models Available for sale: e2, e4, e6, eL XD.
See all GEM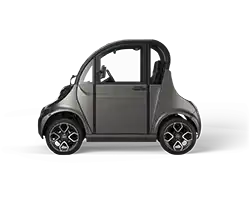 GEM e2
~
Learn more

about the GEM e2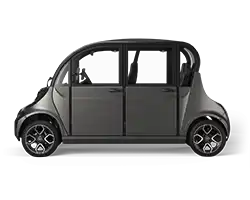 GEM e4
~
Learn more

about the GEM e4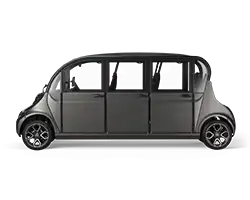 GEM e6
~
Learn more

about the GEM e6
Utility Vehicles
Utility Vehicles Orange County
We offer a wide variety of utility vehicles for sale, and commercial grade carts with various configurations for specific uses and environments. We also offer utility vehicle financing, parts, and service.
We pride ourselves on being the best golf cart dealer in Orange County. We offer a wide variety of new and used golf cars, for utility vehicles purposes. We also offer financing for fleets, and service contracts to keep your commercial cars running for the long haul. If you are looking for a great deal on a golf car or utility vehicle, then come to Cart Mart!
---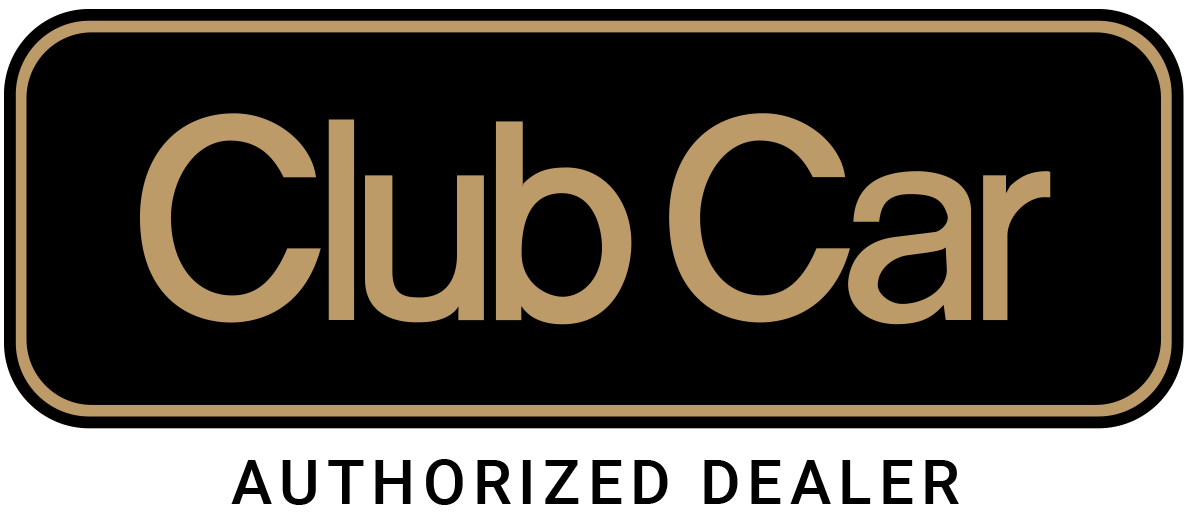 Club Car
Utility
---
Carryall
Utility
---
Taylor-Dunn
Engineered for rugged durability and enhanced safety, Taylor-Dunn's trusted fleet of highly versatile industrial electric vehicles has been powering productivity across the globe for more than 70 years.
See all Taylor-Dunn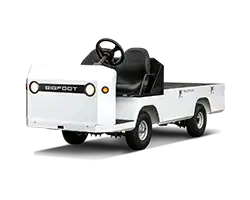 Taylor-Dunn
Bigfoot
~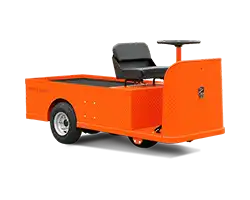 Taylor-Dunn
C-432
~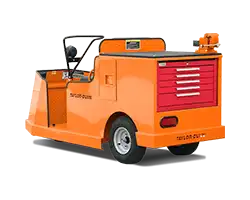 Taylor-Dunn
MX-600
~
---
Polaris XD
Polaris Commercial Pro XD is for sale at Cart Mart Orange County. The Pro XD's are built to withstand the toughest commercial job sites. With Kevlar®-backed seats, 8-ply tires, and heavy-duty driveline components, your Pro XD will be in it for the long haul.
See all GEM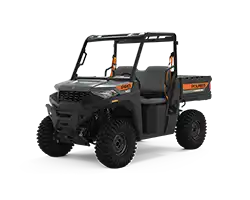 Polaris® PRO XD™
2000D 2WD
~
Learn more

about Polaris® PRO XD™ 2000D 2WD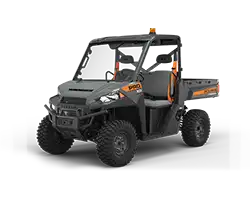 Polaris® PRO XD™
2000D AWD
~
Learn more

about Polaris® PRO XD™ 2000D AWD
Polaris® PRO XD™
4000D AWD
~
Learn more

about Polaris® PRO XD™ 4000D AWD
---

Vantage
Vantage electric utility vehicles have a steel frame and body to survive those hard knocks that a work truck sees every time it's used. Real roll up windows and door locks. We have a 72 volt (or higher) drive system with a smooth and powerful AC induction motor standard, not 48 volts or a brushed DC motor like the other guys. The AC motor means you get regenerative braking, which re-uses the energy captured when you slow down so you can use it again when you speed up. This extends your range and minimizes wear on the regular brakes.
See all Vantage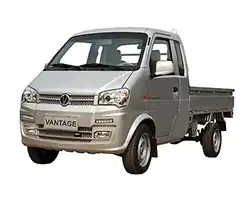 Vantage
LiV9DX
~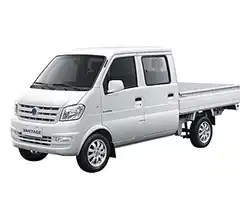 Vantage
LiV9DR
~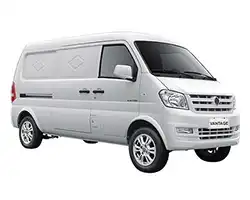 Vantage
LiV9DC
~
Golf Cart Rentals
Golf Cart Rentals Orange County
Looking for a golf cart rental in Tennessee? Look no further than Cart Mart! We are the best golf car dealer in Orange County, and we have a wide selection of golf cars for rent. Whether you're looking for a golf car for a day, a week, or a month, we have you covered.
Golf Cart Maintenance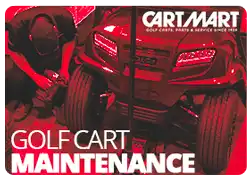 On-location Golf Cart Repair Orange County
You shouldn't have to struggle to get maintenance for your golf cart. That's why at Cart Mart we make it easy by offering scheduled maintenance directly to your location! If your'e looking for the best golf cart repair and service in Orange County, CA, look no further than Cart Mart.
Cart Mart in Laguna Woods provides on-location technician services throughout the Orange County area. Such as, Aliso Viejo, Almond, Anaheim, Anaheim Hills, Atwood, Avalon Village, Balboa, Balboa Island, Bangle, Barber City, Bay Shores, Beachwood Trailer Park, Belmont Shore, Bingham, Bixby Knolls, Bolsa, Boulevard Gardens, Brookhurst, Browning, Buena Park, California, Heights, Canyon Acres, Capistrano Beach, Carlton, Cerritos, Cerro Villa Heights, Clair, Cliff Haven, Colonia Juarez, Colonia Manzanilla, Como, Corona Del Mar, Costa Mesa, Coto De Caza, Cowan Heights, Crystal Cove, Cypress, Dana Point, Dana Point Marina Mobile Home Estates, Del Prado Bolsa, Del Prado Mobile Park Club, Dove Canyon, Dyer, East Irvine, El Modena, El Moro Beach Mobile Home Park, El Toro, El Toro Mobile Home Estates, Foothill Ranch, Fountain Valley, Frances, Fullerton, Galivan, Garden Grove, Halcon, Hansen, Harbor City, Harbor Hills, Hawaiian Gardens, Hewes Park, Huntington Beach, Huntington Harbour, Ironsides, Irvine, Kathryn, Kimberly Gardens Mobile Home Park, La Bolsa, La Palma, La Paloma, Ladera Ranch, Laguna Beach, Laguna Hills, Laguna Niguel, Laguna Woods, Lake Forest, Leisure World, Lemon Heights, Liberty Park, Lido Isle, Lincoln Village, Lomita, Long Beach, Los Alamitos, Los Alamitos Junction, Marlboro, McPherson, Micaflores, Midway City, Miraleste, Mission Viejo, Moody, Myford, Naples, Neff, Newport Beach, Newport Heights, Nutwood, Oasis Mobile Home Park, Ocean View, Olive, Orange, Orange Park Acres, Panorama Heights, Paularino, Peralta Hills, Placentia, Portola Hills, Portuguese Bend, Prothero Mobile Home Park, Rancho Palos Verdes, Rancho Santa Margarita, Rancho Trabuco, Rancho Del Avion Capistrano Mobile Home Park, Richfields, Robinson Ranch, Rolling Hills, Rolling Hills Estates, Rossmoor, San Clemente, San Joaquin Hills, San Juan Capistrano, San Juan Hot Springs, San Pedro, San Pedro Hill, Santa Ana, Santa Ana Heights, Seal Beach, Serrano Place, Signal Hill, Smeltzer,South Anaheim,South Laguna,South Santa Ana, Stanton, Sunset Beach, Surfside,Talbert,Thenard,Three Arch Bay,Thurin,Top Of The World, Trabuco Canyon ,Trabuco Highlands, Tustin, Tustin Foothills, Villa Park, Vista Del Mar, Walteria, Watson, Watson Junction, West Anaheim, West Anaheim Junction, Westminster, Willowville, Wilmington, Wintersburg, Yorba. If your close to our location and don't see your city, town, or neiborhood give us a call (800) 660-4421
Golf Cart Financing
Calculation is estimate only.
Yes! We Have Golf Cart Financing
Are looking for a cheap golf cart, but prices are higher than expected. No problem, Cart Mart has the answer. Cart Mart will work with the money you do have, and help you find a car that will fit your budget. We'll even help you with financing if needed and aim to get you payments you can afford so you can get into the car you really want. When you're ready to buy your electric buggy, there's only one place to go: Cart Mart in Orange County, CA. Come see us today!
Apply for Golf Cart financing
Promotional Offers
Golf Cart Service & Warranty
Ask about Cart Mart Plus, to get even more features, benefits that no one in the industry offers. The Cart Mart Plus - Service & Warranty offers additional coverage to your vehicle with new groundbreaking benefits that will add not only additional protection to your car but real peace of mind. Ask about our Cart Mart Plus promotional offer!
FAQ
When considering which golf cart to purchase, Cart Mart is the place to go. Their knowledgeable staff will help you find the perfect fit for your needs. But before you make a decision, consider factors such as intended use, desired features, and budget. This will ensure you make an informed decision and get the best golf cart for your requirements in Orange County. And with our golf cart service, you won't have to worry about getting stranded on the green - unless, of course, your ball lands in the water hazard.
Golf cart service Orange County
Are you in Orange County and need golf cart repair or maintenance? Cart Mart in Laguna Woods is your go-to! They provide excellent customer service and on-location repair services. Routine maintenance or major repairs, their technicians are skilled and will make sure your cart runs smoothly. No need to search for "golf cart repair near me" anymore! Cart Mart will keep your golf cart in the best condition for years. Who needs a hole-in-one? You can get a cart-in-one with our on-location service repair in Orange County!
Golf cart parts and on location service repair Orange County
In Orange County, need golf cart parts and on-location service repair? Stop searching! Our store has a great selection of Club Car parts, EZGO parts, Yamaha golf cart parts, Taylor Dunn parts, and carryall parts. Prices are discounted and quality is high-quality - guaranteed to keep your golf cart running well. Plus, we provide a convenient on-location repair service. Whether you need routine maintenance or emergency repairs, our technicians are ready to help. Count on us for all golf cart needs in Orange County!
Renting a golf cart in Orange County? Be like Batman - mini version - for a day of driving on the green!
Golf cart rentals Orange County
Golf cart rentals in Orange County offer a convenient and flexible way to get around for various occasions. Whether it's for a weekend getaway or daily commuting, there are different types of golf carts to choose from. Let's explore!
2 Passenger Golf Cart Rental - Perfect for couples or individuals looking for a small, agile ride.
4 Passenger Golf Cart Rental - Great for small groups or families who want to explore together.
6 Passenger Golf Cart Rental - Spacious option for larger groups to travel comfortably.
8 Passenger Golf Cart Rental - Ideal for bigger parties or events where many need to be transported.
Gas Golf Cart Rental - Provides an efficient and powerful ride, great for longer distances and hilly terrains.
Electric Golf Cart Rental - Cost-effective solution for everyday transportation.
Fleet Golf Cart Rental - Streamline transportation logistics when organizing events or managing large groups.
Plus, you can enjoy the convenience of golf cart rentals with delivery and pickup, saving time and effort. So, choose the right cart for your needs and get ready to putt a smile on your face with Cart Mart in Orange County! Financing is easy as a hole-in-one.
Golf cart financing Orange County - Cart Mart
Cart Mart in Laguna Woods is the place to go for golf cart financing in Orange County. Low payments & zero percent financing on approved credit make your dreams come true. Use their calculator to find a payment plan that fits your budget. Get great deals on golf cart financing. Perfect credit score or not, they work with Sheffield Financial to help you get what you need. Don't wait! Visit Cart Mart & drive away in your very own golf cart.
Need a pre-owned golf cart in Orange County? We've got it. Just remember, what happens on the golf course, stays on the golf course!
Pre-owned golf carts Orange County
Welcome to Cart Mart in Laguna Woods! Here, you can purchase a top-notch pre-owned golf cart in Orange County. We inspect each cart before it's available for sale.
Here's what you need to know about our selection of pre-owned golf carts:
High-Quality Standards: We inspect each pre-owned golf cart to make sure it meets our standards.
Variety: Different models, makes, and designs are available.
Extended Warranty: We offer an extended warranty for our pre-owned certified golf carts.
One Year Free: Get a complimentary one-year extended warranty with your purchase.
Exclusive Offer: The best golf cart extended warranty is found only at Cart Mart.
In addition, we offer maintenance, repairs, and customization services.
Fact: We've been serving the Orange County community for 60+ years. Our pre-owned golf carts are of utmost quality.
Frequently Asked Questions
Q: What types of golf carts are available for sale at Cart Mart in Laguna Woods?
A: Cart Mart in Laguna Woods offers a wide range of golf carts for sale, including electric, gas-powered, and street-legal models.
Q: Can I customize my golf cart at Cart Mart?
A: Yes, Cart Mart offers customization options for your golf cart. You can personalize it with accessories, upgrades, and additional features according to your preferences.
Q: Does Cart Mart offer financing options for golf cart purchases?
A: Yes, Cart Mart provides financing options to make your golf cart purchase more affordable. They have partnerships with leading financial institutions to offer competitive rates and flexible payment plans.
Q: Does Cart Mart provide maintenance and repair services for golf carts?
A: Absolutely. Cart Mart has a dedicated service department that offers maintenance, repair, and parts replacement for golf carts. Their trained technicians ensure your cart stays in optimal condition.
Q: Can I trade in my old golf cart at Cart Mart?
A: Yes, Cart Mart accepts trade-ins. They provide fair assessments and trade-in offers. Contact their team to discuss the details and find the right deal for your old golf cart.
Q: What is the warranty coverage for golf carts purchased at Cart Mart?
A: Cart Mart offers a special warranty called Cart Mart+ available only at Cart Mart which provides additional coverage for many of our golf carts brands. OEM ( manufacturer ) specific warranty terms may vary depending on the model and manufacturer. Cart Mart sales team will provide you with complete information regarding the warranty on your chosen golf cart, and additional information on extra coverage and peace of mind with Cart Mart+ our proprietary extended warranty.
Reach Sales