Executive Team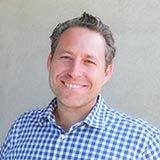 Brian A. Rott
CEO
Since 1991
Brian Rott joined Cart Mart full time in 1991 after spending his early years working in the business with his grandfather and Company founder, Ben Bellman. Rott began his career at the bottom, sweeping floors and cleaning toilets while working his way through the organization. Since 2004, Rott has served as CEO, with the main responsibility of creating and implementing the Corporate vision, its culture, and business strategy. He also leads the Company's growth through strategic partnerships, acquisitions and expansions into new markets.
Under Rott's direction, the Company has seen significant growth in both top line and market share fifteen straight years in a row. The real growth occurred when Rott began aligning the Company to a driven, technology based, forward-thinking sales and service culture, which focuses on its employees and customers as its main priority. This success has allowed Cart Mart to grow from a single location to now six locations and growing, serving Southern California, Baja, Mexico, North Carolina, South Carolina, Tennessee, and Georgia.
Since taking the helm in 2004, Rott has led the Company to win many local, regional and national awards including:
San Diego's CEO of the Year (2019).
City of San Marcos, CA Business of the Year (2016)
Inc5000 Fastest Growing Privately Held Companies (2017-2019).
San Diego Business Journal Generation Cup Award (2008)
Small Family Business of the Year (2009)
#15 Fastest Growing Business in San Diego (2011)
#76 Fastest Growing Business in San Diego (2018)
#50 Fastest Growing Business in San Diego (2019)
Industry recognition includes many top-level awards given by Manufacturers such as:
Polaris GEM Dealer of the Year award (2018)
Club Car Commercial Dealer of the Year (2018)
Club Car Black & Gold Award 8 years straight (2012-2020)
Garia Dealer of the Year (2018)
Club Car Black & Gold ELITE dealer 4 years straight (2017-2020)
Yamaha Double Eagle Awards (2005-2013)
Over 25 high achievement awards given by Taylor-Dunn Manufacturing Co.
Brian is a graduate of the University of Arizona (1995). While attending the University, he played Water Polo and was a member of the Sigma Alpha Mu fraternity. Mr. Rott currently serves on the Dealer Advisory Council (DAC) for both Club Car and Polaris Commercial products. Since 2008, Rott has been an active member in Vistage International, the world's largest CEO organization dedicated to helping leaders grow and develop great companies. He is a fellow at the Culinary Institute of America and spends time supporting youth leadership and growth projects with the Boys & Girls Club, the San Marcos Promise and programs through California State University San Marcos.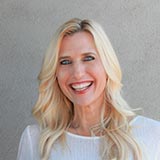 Leatha Molina
Chief Operating Officer
Since 2017
With a strict focus on an enhanced Customer Experience, Leatha Molina comes to us with a wealth of expertise in developing client service operations, streamlining the production to delivery of products and services, and managing the logistics for warehouse distribution.  In this role, Leatha works with the Executive team to help define Cart Mart's strategic and operational direction to ensure that the organization maintains strong cohesion and alignment towards the company's long-term growth and vision.
Prior to joining Cart Mart, Leatha previously worked at Jerome's Furniture, Southern California's largest privately held retail furniture store, where she worked for over 27 years. During her tenure at Jerome's, she served as Customer Care Manager, Director of Consumer Experience and Vice President of Operations.
Leatha has extensive experience in leadership, Corporate management and employee performance and she shares a passion for Human Resources. In her time at Jerome's, she managed a Distribution Center and Customer Care Department that consisted of over 250 employees.  She also implemented processes that measured performance through key performance indicators and milestones.  She updated training manuals and corporate policies & procedures to better streamline company workflow.  Her efforts made for a better working environment that reduced employee turn-over by 20%.  Leatha was instrumental in establishing wage structure and caps, as well as minimum standards for continued employment.
She received her Bachelor of Science in Business Management from the University of Phoenix.
Leatha has volunteered with the Boys & Girls Club of America, GAIN and Welfare to Work programs which are employment training programs designed to help participants find and keep employment.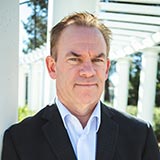 Mark Neilson
Strategic Financial Advisor – Facilitator of Excellence
Corporate Advisor Since 2018
Mark Neilson is currently acting as a Strategic Financial Advisor and Consultant CFO to Cart Mart, since 2018. Mark is responsible for overseeing the finance department structure and providing leadership to the Corporate Controller. Mark is a proven finance professional with a wide range of experience with both public and private companies, having facilitated both fast growth as well as turn-around situations. He is known for his strong diagnostic skills coupled with his owner-oriented management style and excellent presentation abilities. He has experience in a wide-array of industries, including building products, transportation, clean tech, newspaper, radio, advertising, sealants and adhesives and specialty seating. He is an expert in forecasting and modeling and is working closely with Cart Mart's senior leadership on strategy and tactics to take further Cart Mart's rapid growth.
Mark's professional career includes Executive Leadership roles with Tatum San Diego and Phoenix, Towne Air Freight, Shelter Components Corporation and McGladrey & Pullen. Mark serves on the Board of Directors of Supreme Industries, (a $200 Million publicly-traded manufacturer of truck bodies and specialty vehicles), Smoker Craft, a manufacturer of recreational and fishing boats as well as several other privately held companies in various industries.
Mr. Neilson holds a B.A. in Accounting from Ball State University and was a CPA from 1983 through 1990. Additionally, he was a 25-year volunteer, fundraiser, and board member for the Big Brothers-Big Sisters agency in his former hometown of Elkhart, Indiana. He is currently a Big Brother for the third time and is active in church and civic activities, and he often speaks at professional financial conferences and meetings.
Mark currently serves as Board Chair for Volunteers of America of SW California, a non-profit organization, and also serves on the board of Association for Corporate Growth in San Diego. He is also a member of Corporate Directors' Forum in San Diego, focused on director education and corporate governance issues.