Museum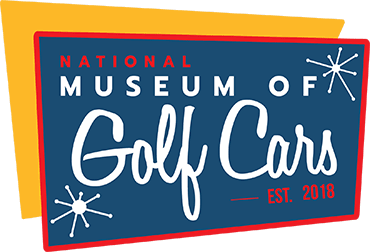 Visit the National Museum of Golf Cars !!
The county's first museum devoted strictly to the preservation and education of the golf car and utility vehicle.
Learn about the history of the golf car, from its humble beginnings on the turf, to today where golf cars are no longer just for golf! Explore the restored and preserved content dating back to the early beginnings of the golf car from the 1950's, to today, and even into the future with concept cars from manufacturers both long gone and still thriving.
Our growing collection includes custom, "one of a kind" golf cars built for celebrities and enthusiasts, very rare and restored golf cars and works of art from famous artists such as Kenny Scharf and Allison Goldenstein. Period pieces, video content, vintage photographs, tools, and components that display the history of the golf car.
As the oldest dealer of golf cars in the world, with a heritage dating back to the 1950's, we feel it both a duty and an honor to preserve and educate future generations about the industry in which we are most passionate about.
Currently housed inside our 15,000 square-foot showroom in Rancho Mirage, CA, the museum is seeking donations of content, a dedicated space to expand the collection, 501(c)(3) status and accreditation from the American Alliance of Museums.
This collection is a collaboration on many levels, with support from individuals, dealers and manufactures who believe in the preservation of golf cars and utility vehicles, and who wish to contribute to the further enhancement and education of our space.
Nowhere else in the Country did the golf car explode as a lifestyle product and status symbol then in Palm Springs, CA and we are honored to bring this collection to life, here in Rancho Mirage, CA.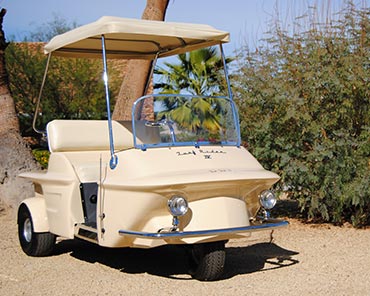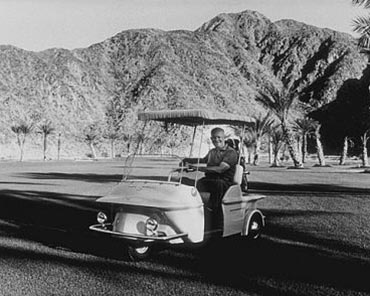 We are seeking content for the collection, please donate!
Vehicles (vintage golf cars, vehicles with historical significance (i.e. the Pope Mobile), custom, one of a kind golf cars)
Vintage and current photography depicting golf cars and golf car life (especially photos with celebrities, dignitaries and politicians.)
Signs (including manufacturer emblems found on golf cars)
Uniforms from dealerships.
Vintage tools used in manufacturing or service.
Accessories (unique and rare)
Key chains from dealerships
Any and all memorabilia whatsoever relating to the golf car story.
Videos (interviews and stories of golf cars of any kind).
All donations will be tax deductible. For more information, contact us here.
Follow the National Museum of Golf Cars on Social Media