XRT 1550 SE 4x4 UTV
Need more room? XRT1550 SE is the ultimate four-passenger 4x4 hunting UTV for trails and off-roading, featuring two rows of forward-facing seats.
Carve your own path, explore new territory or just get the job done. Our dependable XRT series is built from the ground up to withstand the punishment of any rough terrain you face.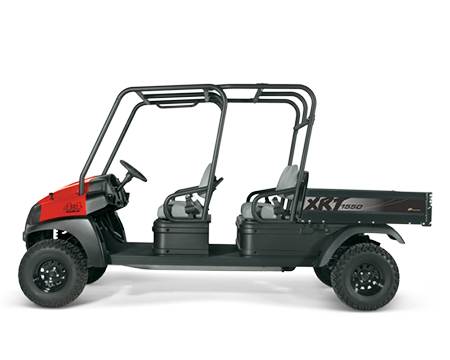 Features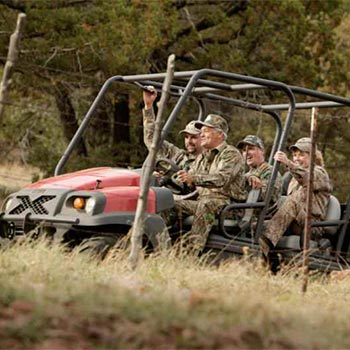 Quality and comfort
Built to withstand the punishment of rough terrain, the XRT1550 SE is designed to thrive in even the toughest conditions. From the lightweight, aircraft-grade aluminum frame to the four-wheel, hydraulic disc brakes, the 1550 SE exudes confidence and quality. And you won't have to sacrifice comfort, either, thanks to our 13-position adjustable driver's seat with retractable seat belt and a Double A-Arm front suspension with coil-over shocks that will enhance your ride. It's the perfect hunting utility vehicle for taking the entire group on whatever trail or woodland you want to go.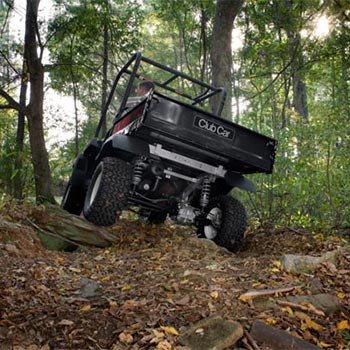 IntelliTrak automatic all-wheel-drive
IntelliTrak makes it easy to work on the tough terrain you need to traverse. Our automatic, all-wheel drive system senses where you are and shifts gears as needed – without need to stop and engage a locking differential. Select "forward" or "reverse" and the system does the rest.
Cart Mart Plus Service & Warranty is our extended warranty program that goes above and beyond the manufactures basic coverage. Offering even more protection, parts and additional services not provided by any other dealer or manufactures. Giving you even more value and peace of mind. Ask your sale's associate about Cart Mart Plus.