CRU neighborhood electric vehicle
Introducing CRU, the NEV that stands out from the cul-de-sac crowd.
Be a Detourist.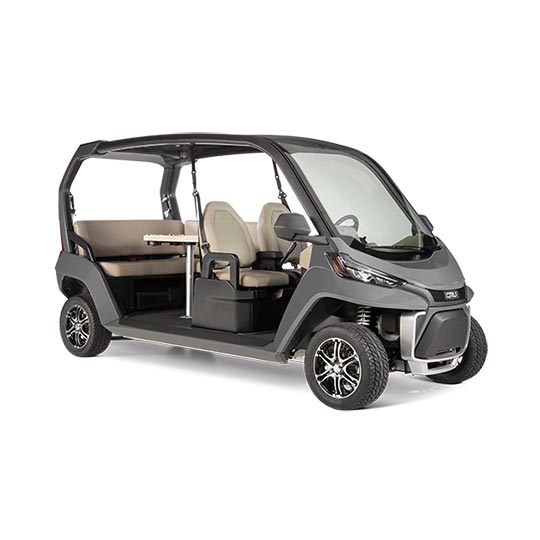 You don't need to go far to get away.
Escape to your own backyard in style with CRU, the new, street-legal neighborhood electric vehicle from Club Car. Unlike any other vehicle on the market, CRU's traffic-stopping looks, social-first seating and removable center table help you stand out from the cul-de-sac crowd.
Get a quote
CRU neighborhood electric vehicle

Spec Sheet
CRU
Freedom is just one very right wrong turn away.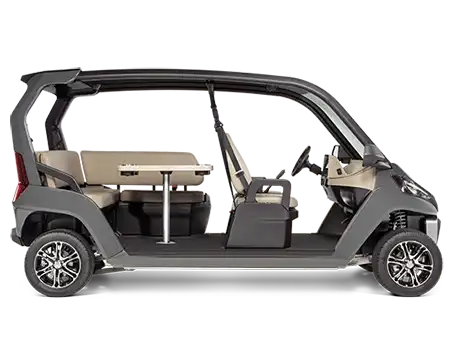 Features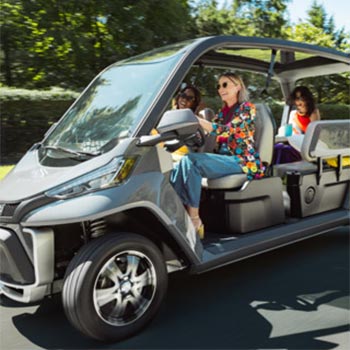 Is it street-legal?
CRU is an NEV (LSV) that is street-legal per the United States Department of Transportation (USDOT) classification for Low Speed Vehicles (LSV) and can be legally driven on most public roads per local regulations.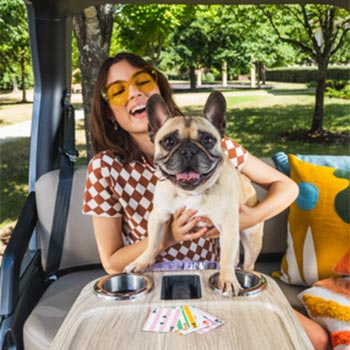 What makes Club Car and CRU stand out from other LSVs?
The CRU not only meets the U.S. Federal safety standards (FMVSS 500) but also fully complies with the more stringent automotive SAE J2358 standard with the inclusion of Seat Belt Anchorage requirements and Occupant Protective Structure for roll over protection.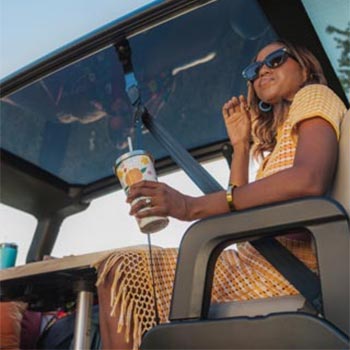 How do I charge my CRU?
CRU has an onboard charger and is charged using a Club Car supplied AC cord plugged into a 110V to 120V electrical outlet. No special car charging station or outlet is needed and full charge is reached in 6-14 hours depending on depth of battery discharge.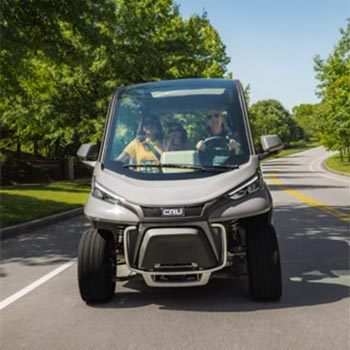 How far can I go on a full charge?
For typical, average use range is 15-20 miles and is heavily dependent on terrain and payload.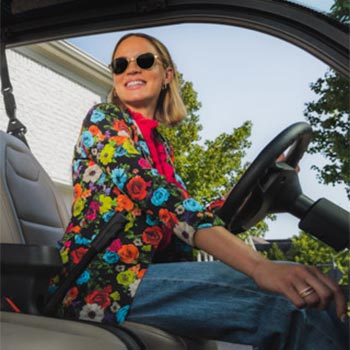 What's the maximum speed?
Per Federal Motor Vehicle Safety Standard 500 (FMVSS 500) the maximum speed of an NEV (LSV) is 25 mph (40 kph).
Where is CRU made?
Club Car is proud to call Augusta, Georgia our home and is where CRU is designed and assembled.
Cart Mart Plus Service & Warranty is our extended warranty program that goes above and beyond the manufactures basic coverage. Offering even more protection, parts and additional services not provided by any other dealer or manufactures. Giving you even more value and peace of mind. Ask your sale's associate about Cart Mart Plus.